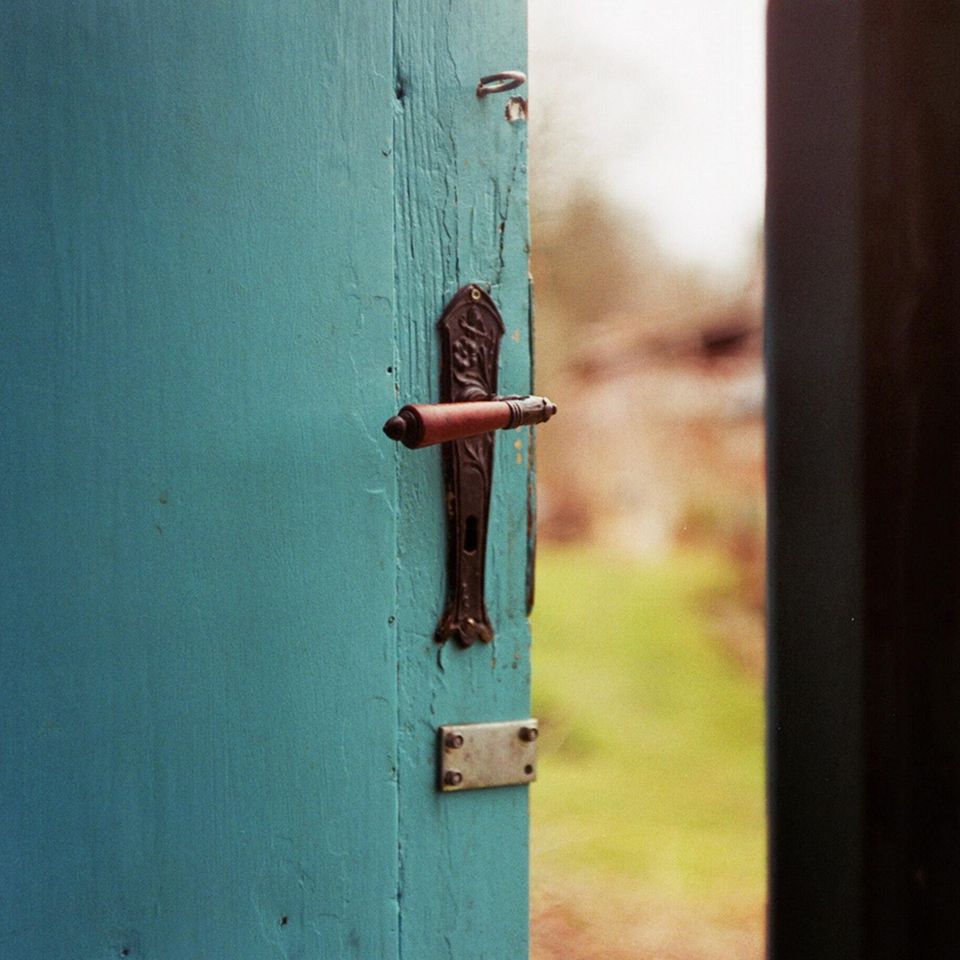 This being human is a guest-house:
Every morning a new arrival.

A joy, a depression, a meanness,
some momentary awareness comes
as an unexpected visitor.

Welcome and entertain them all!
Even if they are a crowd of sorrows,
who violently sweep your house
empty of its furniture.

Still, treat each guest honorably.
He may be clearing you out
for some new delight.

The dark thought, the shame, the malice,
meet them at the door laughing,
and invite them in.

Be grateful for whoever comes,
because each has been sent
as a guide from beyond.
-Rumi
 
Photo by Jan Tinneberg on Unsplash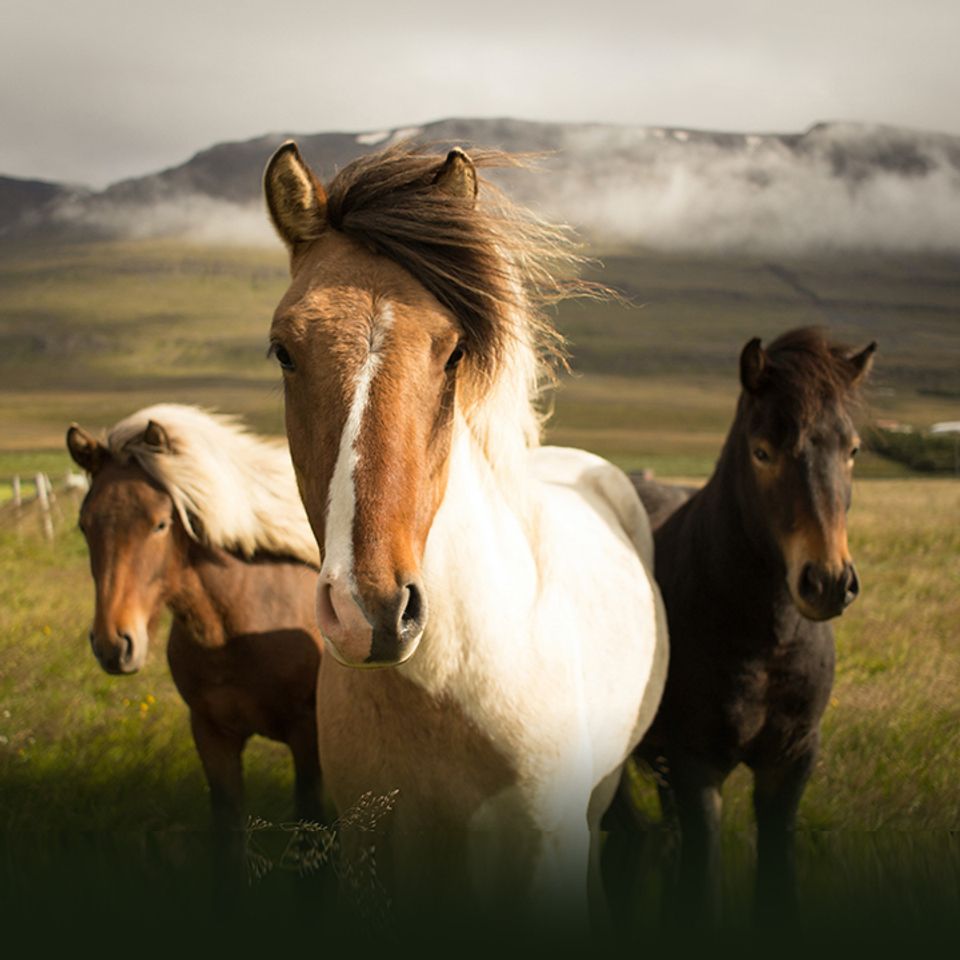 Once there was an old farmer who had a horse.  One day the horse ran away.  The neighbors heard the news and came by with condolences.  "Too bad." they said.

"Not bad or good," said the farmer.  "It just is."

The following day the farmer's horse returned with three wild horses.  The neighbors heard the news and came by with congratulations: "What good luck!" they said.

"Not good or bad." said the farmer.  "It just is."

The very next day the farmer's child tried to break one of the wild horses but they were thrown and broke their leg.The neighbors arrived and said, "Too bad.  We're so sorry."

"It's neither bad or good," said the farmer.  "It just is."

In the morning the army came to town.  "We want to start a war," said the army.  "All the young people will come with us to train."  However, the farmer's child with the broken leg was not allowed to go.  The neighbors came by and said to the old farmer: "This really is good luck!"

"It's neither good nor bad," said the farmer.  "It just is."

--Zen Parable
*to me this story represents the Hierophant- V in tarot:
'have a higher state of awareness over the human condition'
 
Photo by Fabian Burghardt on Unsplash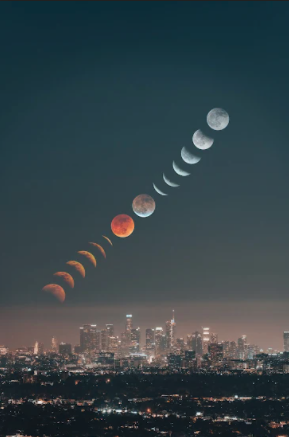 Song of Myself, 51
a poem by Walt Whitman
The past and present wilt—I have fill'd them, emptied them.
And proceed to fill my next fold of the future.
Listener up there! what have you to confide to me?
Look in my face while I snuff the sidle of evening,
(Talk honestly, no one else hears you, and I stay only a minute longer.)
Do I contradict myself?
Very well then I contradict myself,
(I am large, I contain multitudes.)
I concentrate toward them that are nigh, I wait on the door-slab.
Who has done his day's work? 
who will soonest be through with his supper?
Who wishes to walk with me?
Will you speak before I am gone? will you prove already too late?
Photo by Venti Views on Unsplash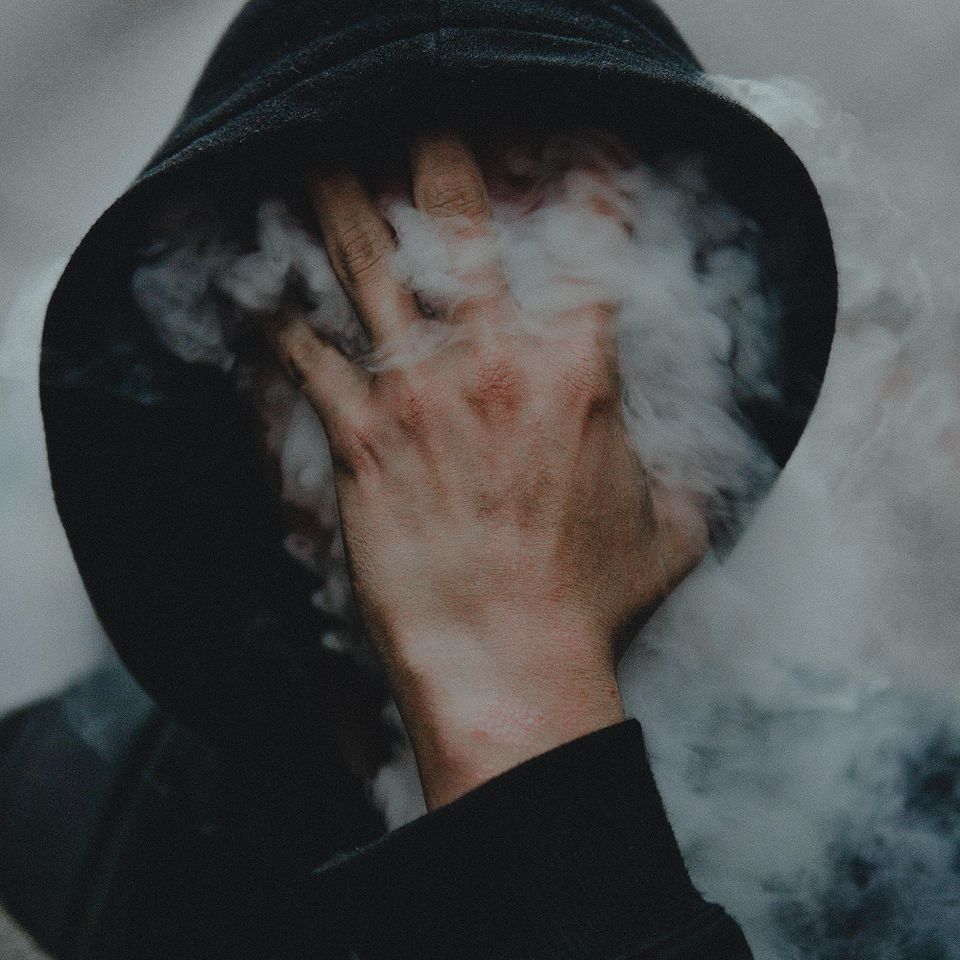 Listen to Rocco Jarman read his poem 
"The Unseen Father"


[Click Here]



The final lines are my favorite...

"but there is a love
which I alone have seen-
beyond these two-
which endures alone and unnoticed

a sturdy back to the dark and empty chaos,
to the oblivion of the yawning void,

to the devouring mole of a likeless eternity of nothing

and he the will for whom there is no bosom
no ocean, no wheel, no track

i want to sit at times while i may-
while my will holds-
beside him".
Photo by Jaroslav Devia on Unsplash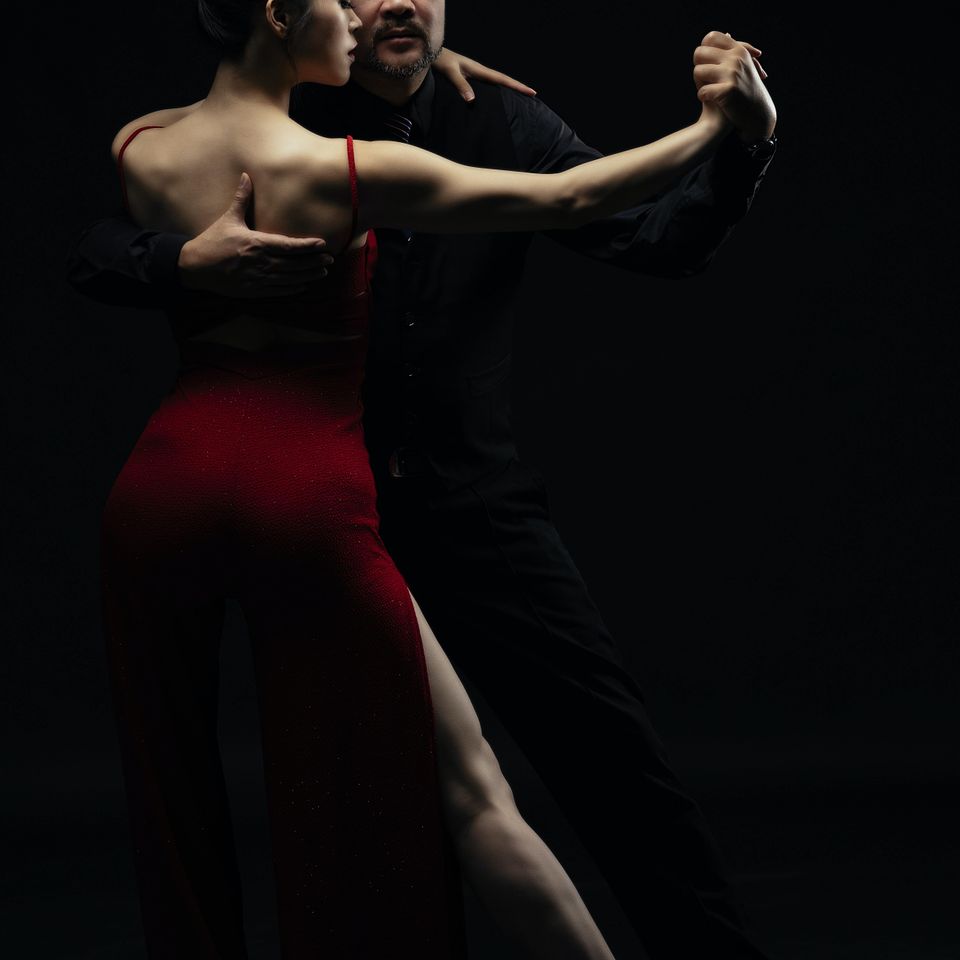 "[To dance] cannot be done without trust between partners.
Trust must be earned; you must be courageous.

...If she allows me to lead she's trusting me.
But more than that, she's trusting herself."

~Pierre Dulane
Take the Lead (2006)
Photo by Preilllumination SeTh on Unsplash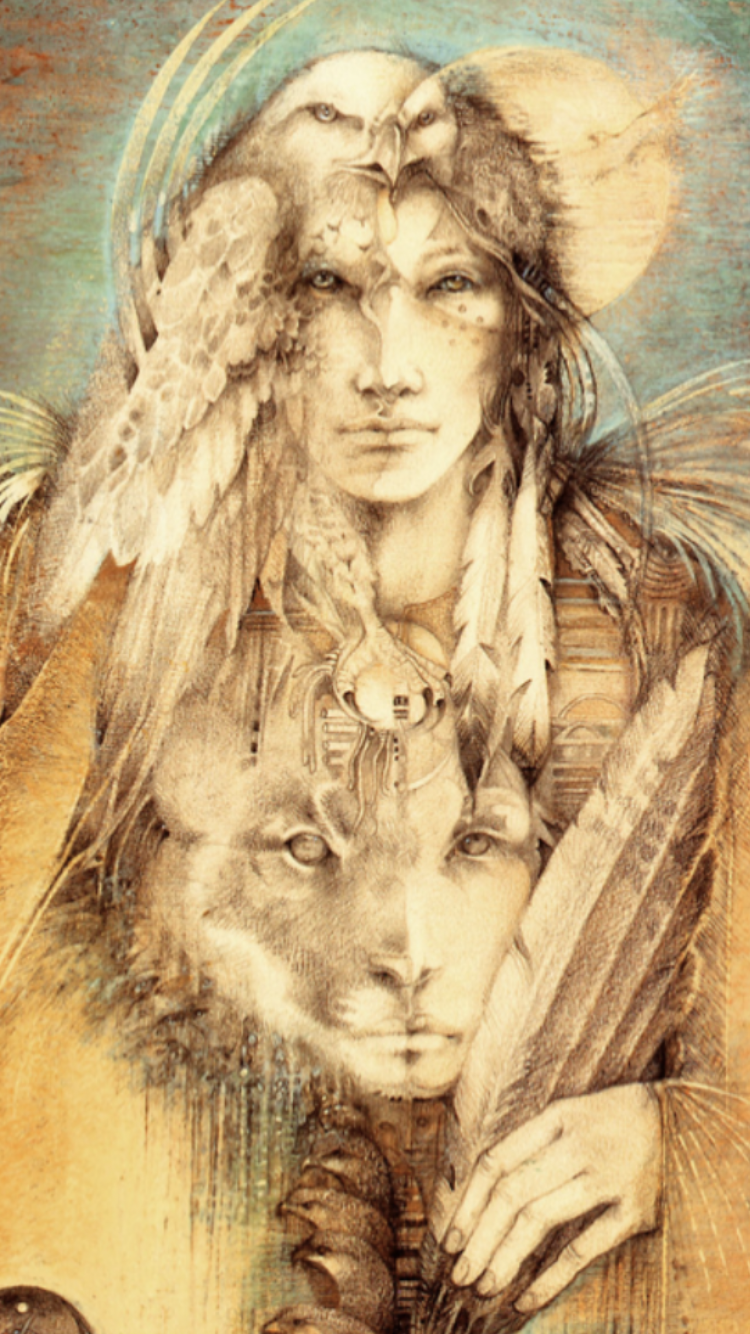 Shadow work is the process of exploring our
inner darkness or "Shadow Self".
Shadow work unearths every aspect of ourselves
that has been disowned, repressed, rejected, exiled.

As we journey through the subterranean,
collecting the fragments of our inner man, woman, child
we become whole again.  We become holy.
Shadow work is one of the most authentic paths to enlightenment.

Artwork by Susan Seddon Boulet
'Rites of Passage'
…and perhaps check out
The Alchemist's recent videos
on The Divine Masculine
& The Divine Feminine ✨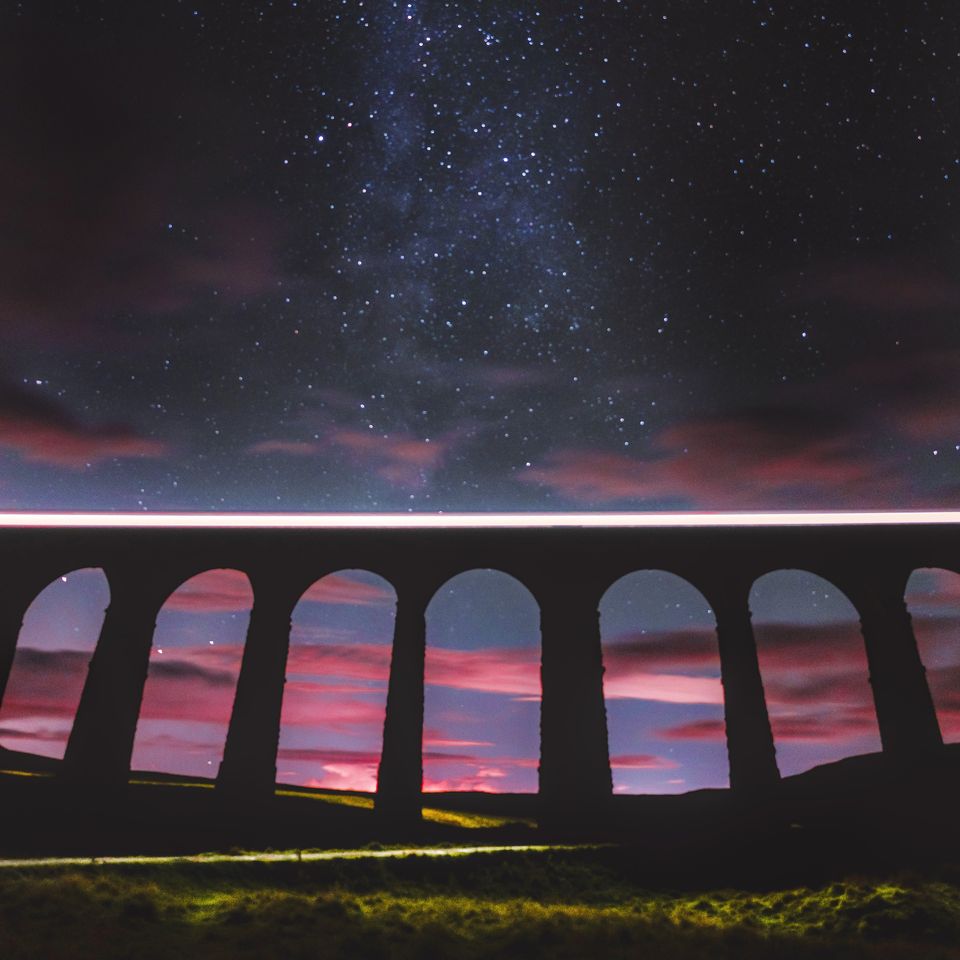 "When one door closes, another opens; but we often look so long and regretfully upon the closed door that we do not see the [others] which [have] opened for us.  Defeat is nothing but education.  It is the first step towards something better."
~ Alexander Graham Bell
Photo by Jonny Gios on Unsplash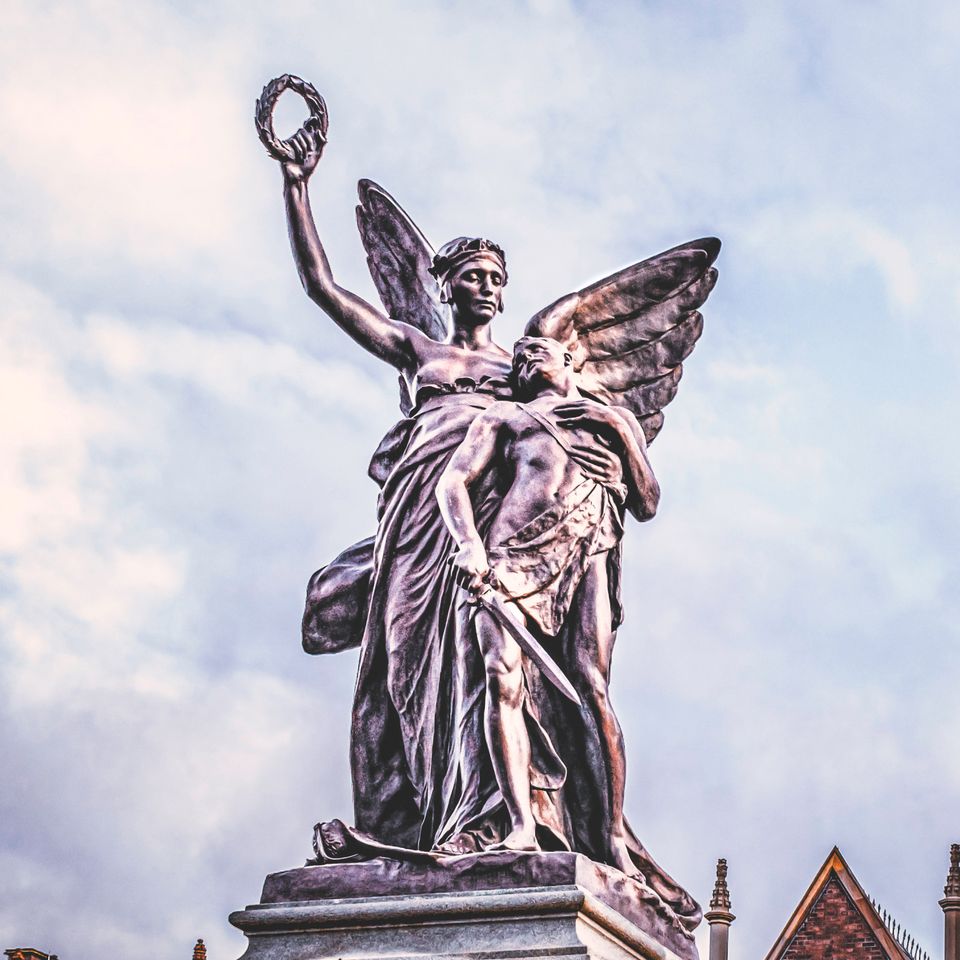 "Wounding and healing are not opposites.  They're part of the same thing.  It is our wounds that enable us to be compassionate with the wounds of others.  It is our limitations that make us kind to the limitations of others... I think I have served people perfectly with parts of myself I used to be ashamed of."
~ Rachel Naomi Remen
Photo by K Mitch Hodge on Unsplash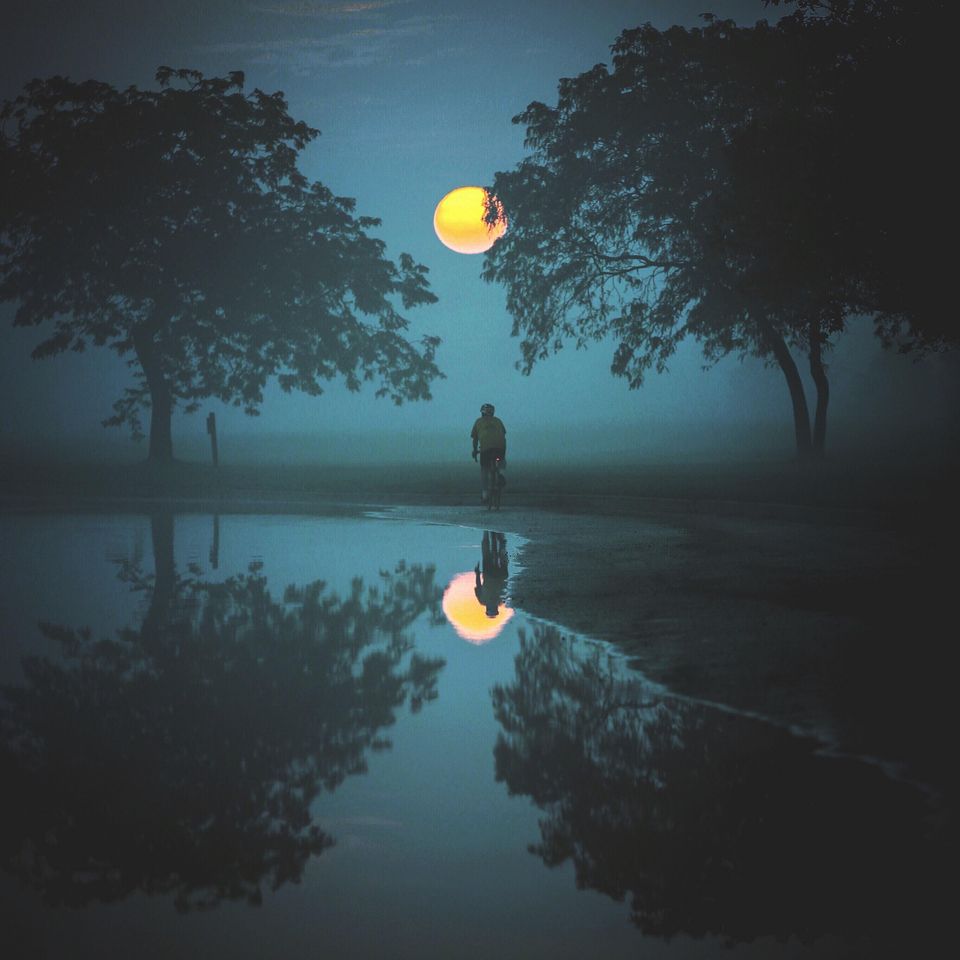 "I searched for God and found only myself.
I searched for myself and found only God."

~ Rumi
Photo by Tony Detroit on Unsplash
"Imagination is more important than knowledge. For knowledge is limited, whereas imagination
embraces the entire world...giving birth to evolution."

~Albert Einstein [What Life Means to Einstein: An Interview by George Sylvester Viereck: 1929]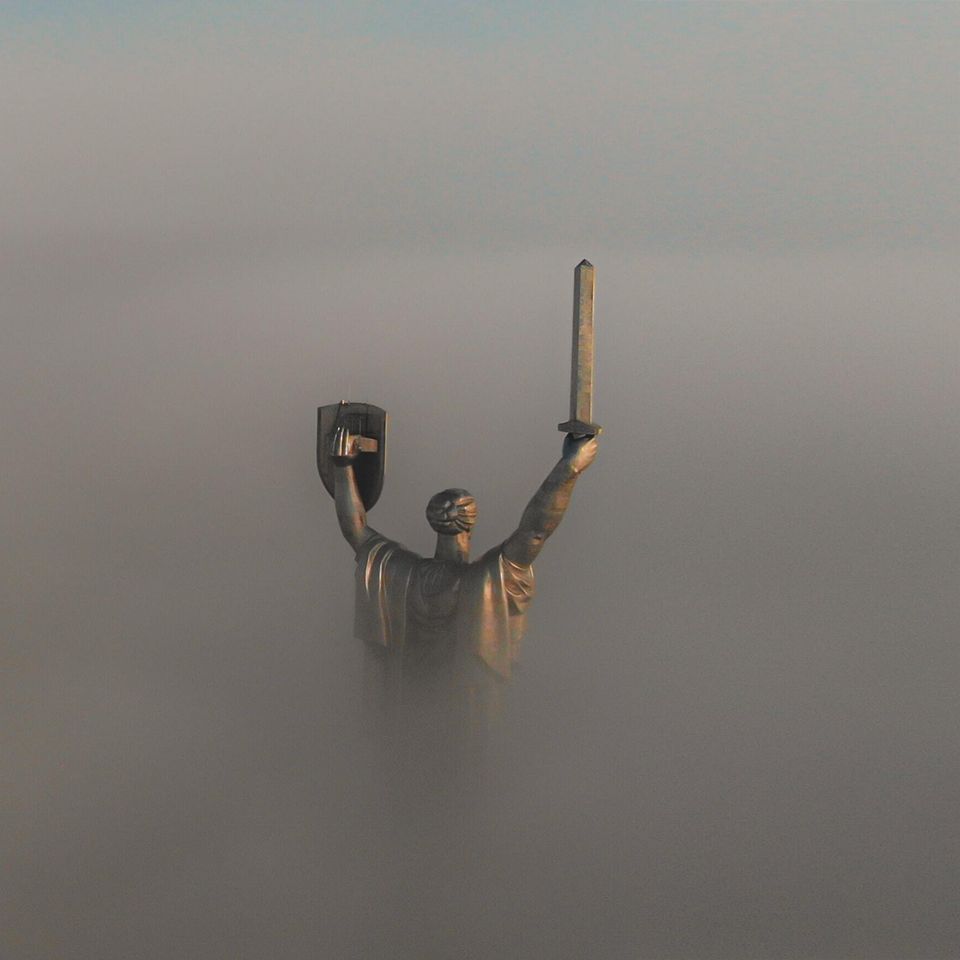 " A man who conquers himself
is greater than one who conquers
a thousand in battle."
~ Buddah
Photo by Viacheslav Kvaratskheliia on Unsplash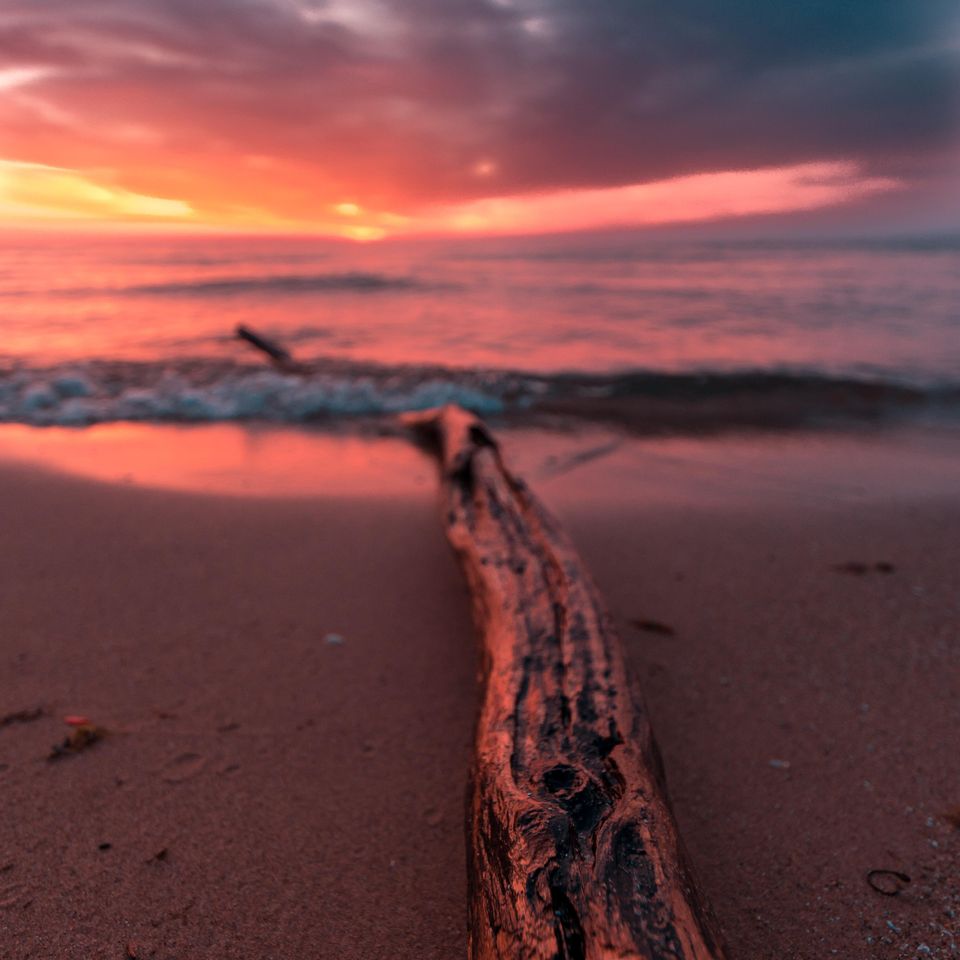 Dawn pierces the night
like a nail through a palm.
Crimson flows along
the dark horizon.

It's not impossible
to build a home on the sea.
But it takes many nails.
And the heart to hold out
for the perfect wave.

There is no dying of the light.

~ Sally Ostedgaard
   2015
Photo by Ian Scargill on Unsplash
April 14, 2022

That feeling when what we are dreaming into creation is not yet manifest in this reality: 
"There's no hurry.
We'll get there.
Some day."

~Winnie the Pooh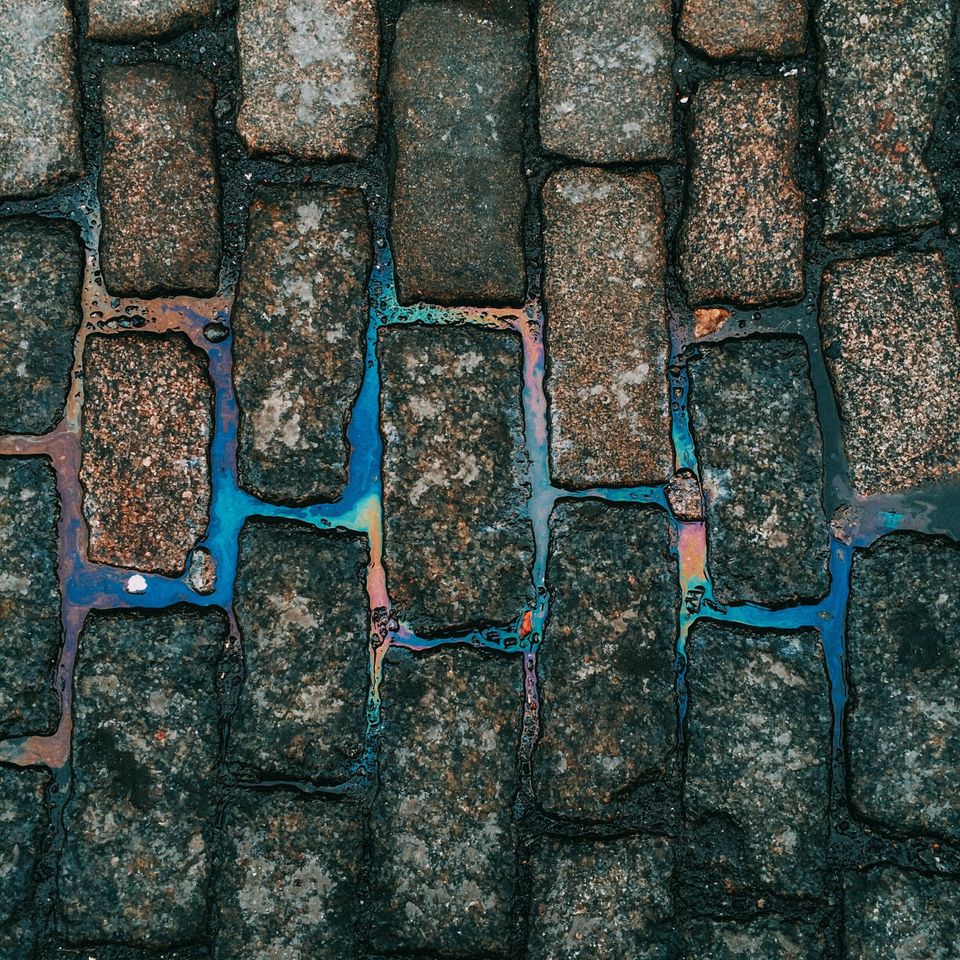 A Never-Ending Series of Completions
If I was a flower seeking half-lit places to bloom,
when the moon and her hazy halo flooded my garden with firelight—
I can no longer recall the sensation of edges unraveling.
Nor the length of time it took my vine
to climb the mountain, in the shade of night.
Soliciting Source.
Justice wears a blindfold, star-filled
as she balances the scales in her palm.
Two worlds: water and earth.
Some magnetic stillness.
A well dug deep in dirt
longing to be filled.
The water rising
desiring to be contained.
Separation and reconciliation.
This is the dance of The Lovers.
He is the breath. She is the flute;
The cobra and the basket.
The swish of bare feet and the brick-lined street.
But We are the music, the magic, the walk home.
The One becomes two, becomes One again.
Synthesis from antithesis.
How long do water and light resist their attraction
before letting go and allowing the rainbow?
And after the kiss, does water return to water?
Does light return to light?
~ Sally Ostedgaard
   2016
Photo by Jonas Denal on Unsplash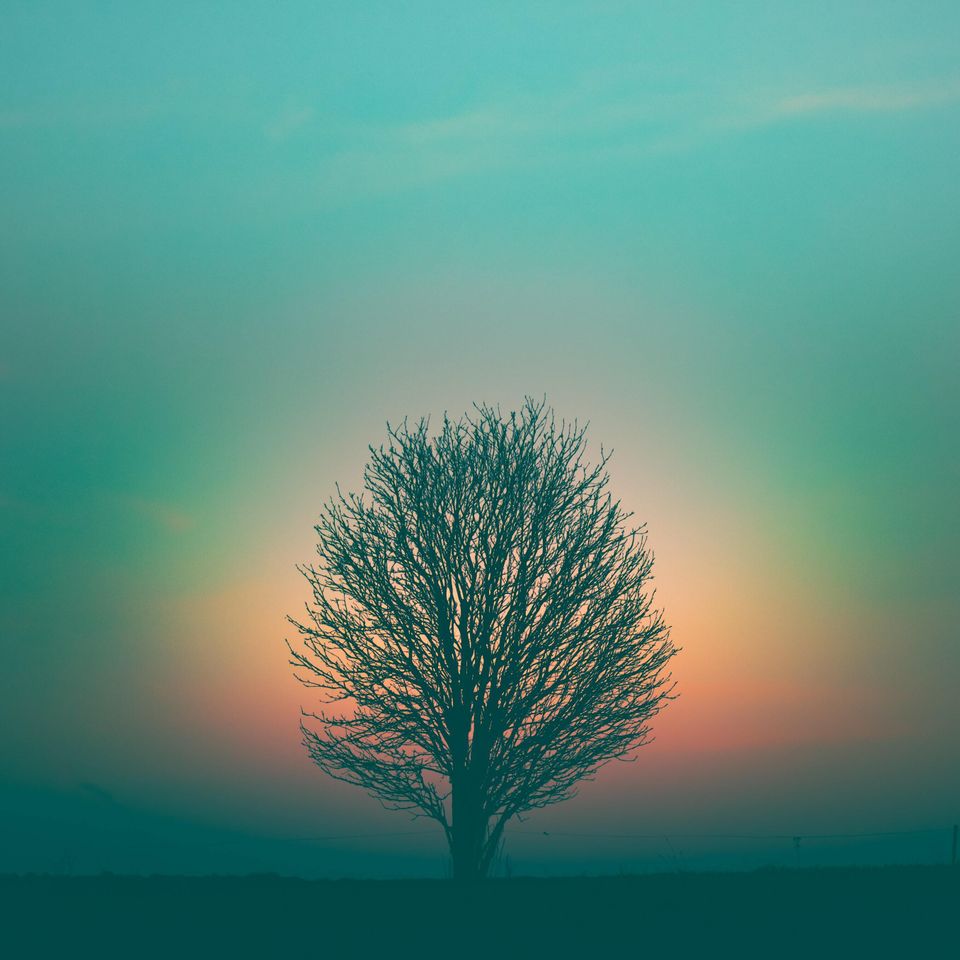 "When we heal ourselves, we heal our ancestors from wounds that run deep in our family. When we heal our ancestors, we heal the world from wounds that run deep in humanity."

~Miriam Rose
Photo by Marek Piwnicki on Unsplash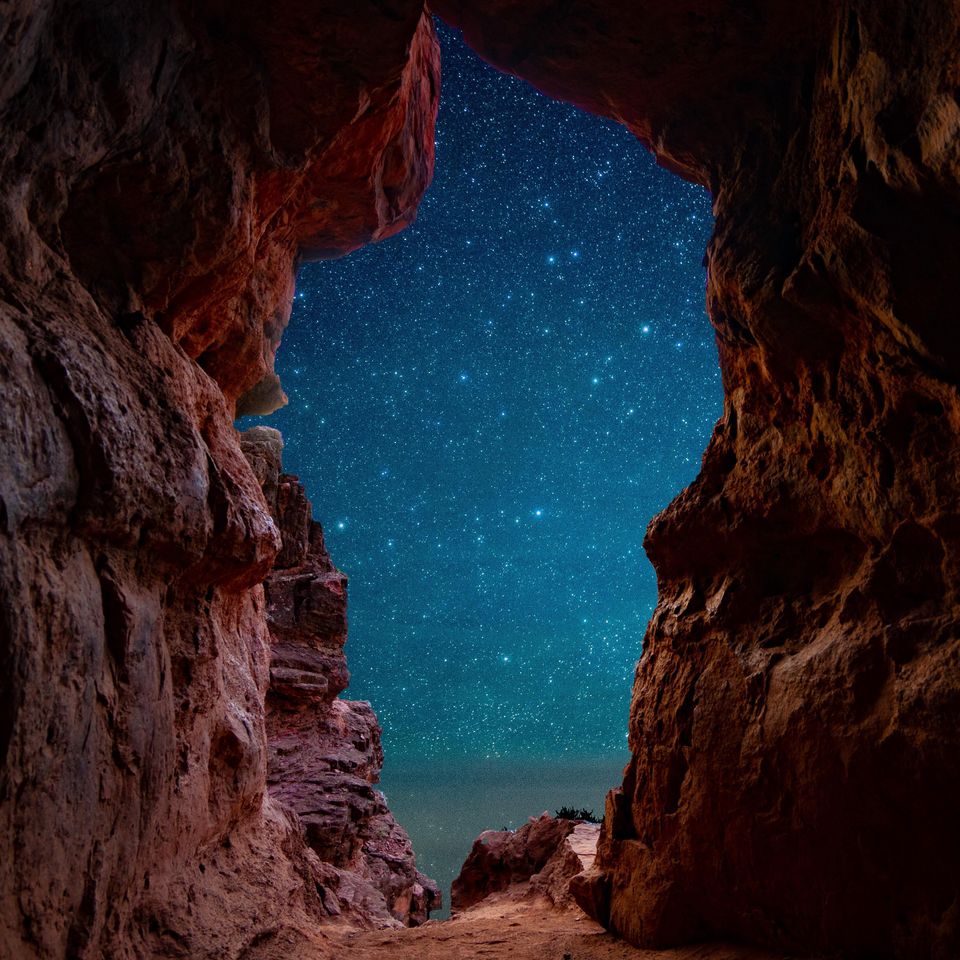 "Let the stars point the way in the midst of this outer darkness, for there is a voice within your heart whispering and calling your name."

~Jesus and Mary Magdalene, Volume One: the Eternal Heart of Love, as revealed by Jeshua through Yael and Doug Powell
Photo by Tom Gainor on Unsplash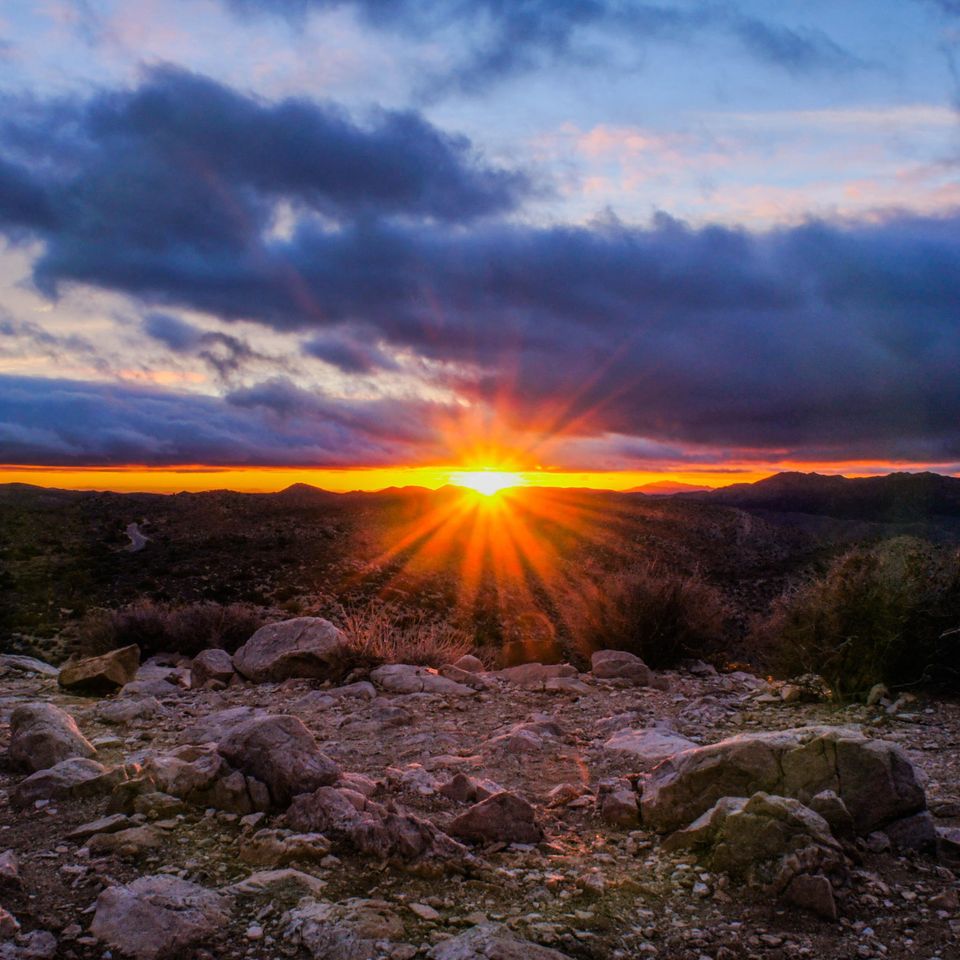 "In many shamanic societies, if you came to a medicine person complaining of being disheartened, dispirited, or depressed, they would ask one of four questions:
When did you stop dancing?
When did you stop singing?
When did you stop being enchanted by stories?
When did you stop finding comfort in the sweet territory of silence?"

~Gabrielle Roth
Photo by Sheryl Tay on Unsplash